Colors always play an important role in interior design!
They have the power to transform a room! But how to mix and match colors? And how to add the new trend in our home just with small details?  Where do these trends come from? Who decides the newest color scheme?
Color trends are influenced by fashion trends! If you would like to know which color to use in 2020 winter style just take a peek at some of the famous fashion designers runway collections.
Each Year major paint companies like Pantone , Sherwin-Williams , Benjamin Moore and Behr announce their color of the year and we  ( Interior designers) are so excited to use our  talent and play with these colors to  create a beautiful living space!
Most Popular Colors in 2020
CHAMPAGNE
This beige natural tone will give a warm feeling in your room and create a calming environment! You can decorate with gold and silver accessories!
Behr
M280-3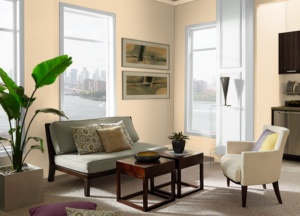 NAVY BLUE
Such a timeless color! You can add some champagne and your space will look so cozy  and elegant! Perfect choice on an accent wall or in any room! 
Sherwin-Williams 
SW 6244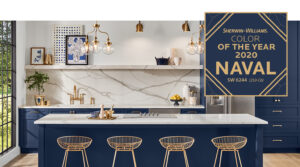 GOLDEN YELLOW
Color of happiness! Make sure  you do not add too much of it because it can create the opposite effect! I suggest using it on details like flowers, pillows, throw blankets and vases.
Behr
PPU6-14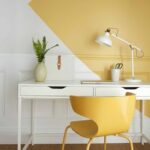 OLIVE GREEN
This will takes you to nature! Also creates a soothing environment!
Behr
S360-6

LIGHT PINK
Such a beautiful and refreshing color! You can use it in any room and it compliments well with any other colors!
Benjamin Moore 
2102-70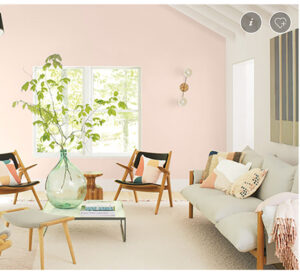 DARK RED
So warm and sophisticated! Perfect for an accent wall!
Benjamin Moore
2084-20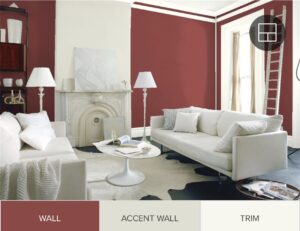 CHARCOAL
You can use Charcoal in any room! Perfect for a dominant room color! It's a chic and intimate color.
Behr
N500-6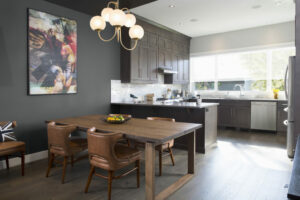 MANGO
Very fun and energetic color! Perfect color to accessorize the room! Will brighten up your space!
Behr
P240-4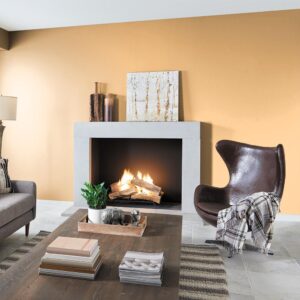 My dining room transformation for
Spring /Summer
This year I have an itch to add some different color scheme in my home! The dinning room is a perfect space to mix colors! I absolutely love any shade of pink but really need to add something different too! I decided to mix the blush pink and dark pink with green! I found these gorgeous Teal dinner plates and vase at Pier1! To give a glam touch I used these silver embossed plate charges! Now this room has a neutral fresh vibe! We are very close to Valentine's Day and I will add a simple decor in this room! You can see more pictures in my Valentine's Day blog! Stay tuned!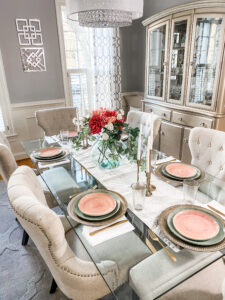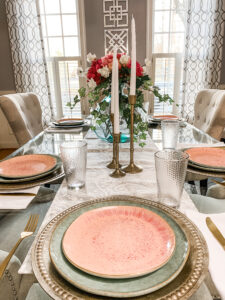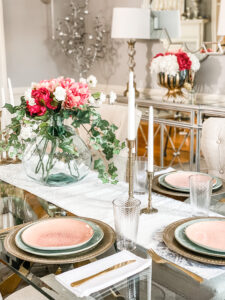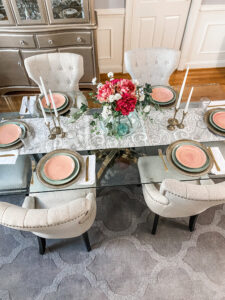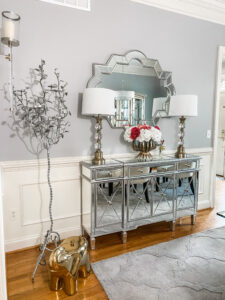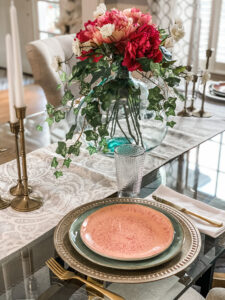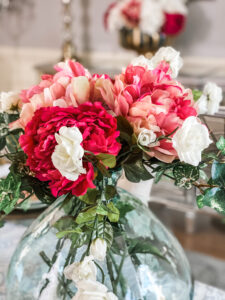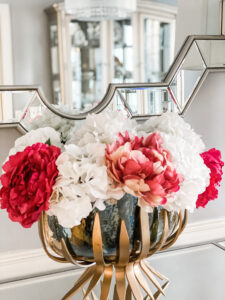 xoxo;

 Katalin